Vintage Adidas Schuhe - Europe - Book 1 - Hardback Version
£

39.99
Sold out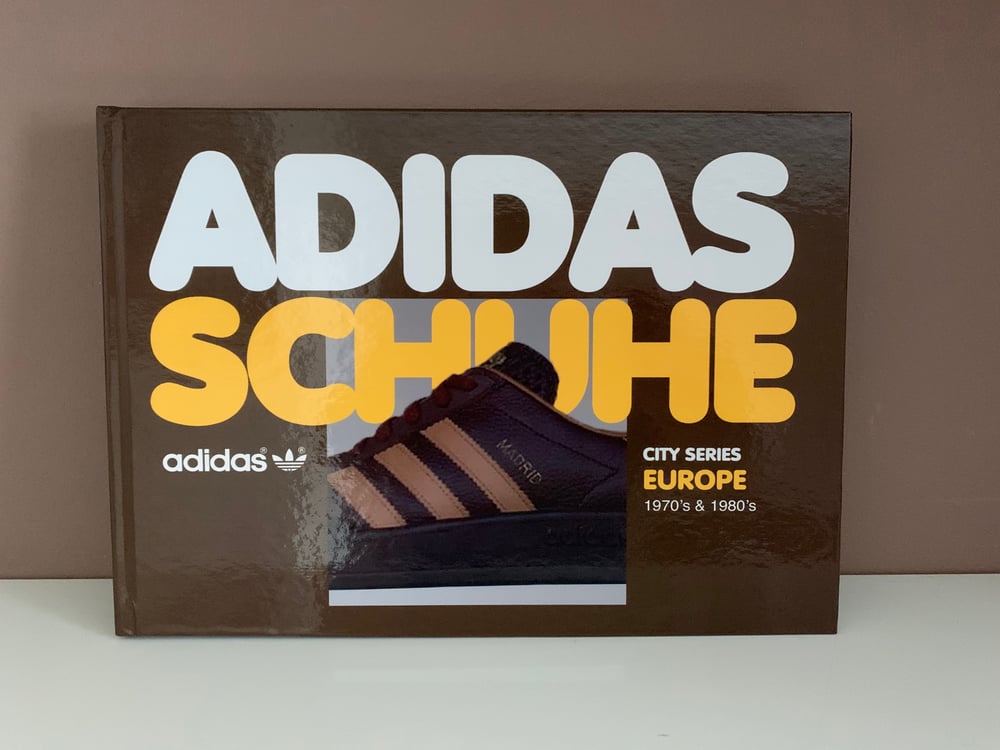 CITY SERIES
EUROPE
LIMITED EDITION HARDBACK - 50 COPIES
IN STOCK
SHIPPING WITHIN 48 HOURS
INSTAGRAM @vintageadidasschuhebooks
LIMITED NUMBERS
This is the 1st book in a 3 volume series covering the City and island Series from the 1970s and 1980s. The book was originally sold out but is being totally re formatted and now is a bigger and better 232 page version .This Book 1 is split into 17 Chapters of European countries
1 AUSTRIA 7 GREECE 13 PORTUGAL
2 BELGIUM 8 HOLLAND 14 SPAIN
3 DENMARK 9 HUNGARY 15 SWEDEN
4 FINLAND 10 ITALY 16 SWITZERLAND
5 FRANCE 11 MONACO 17 UK & IRELAND
6 GERMANY 12 NORWAY
SHOES INCLUDED Wien , Amsterdam , Barcelona , Brussel ,
BOOK 1 - EUROPE - ( RE FORMATTED ) SHIPPING 2ND DECEMBER 2019
BOOK 2 - NORTH AMERICA ON SALE NOW
BOOK 3 - ISLAND + REST OF THE WORLD ON SALE NOW
Over 300 shoes from the 1970's and 1980's City Series Europe
Including information on countries of manufacture, year of production and article numbers plus different versions of the same shoe. This book will make a great addition to any collection. Use it for reference or to simply browse through, it is a must for adidas collectors and enthusiasts alike.
Book 1 - EUROPE HARDBACK VERSION
£39.99 + Postage and Packaging
UK £4.99
Small Parcel
2nd class Signed for.
Europe £15..50
Small Parcel
International Tracked and Signed 3 - 4 working days.
USA / Malaysia / £19.50
China Small Parcel
International Tracked and Signed 5 - 7 working days.
Australia £20.90
Small Parcel
International Tracked 5 - 7 working days.
Size: 30cm X 21cm in landscape format just like the original Adidas Schuhe Catalogues.
Any Questions or Shop / Multiple Orders email at
vintageadidasschuhebooks@gmail.com